Connect with your children and open up a world of imagination in a fun, adventurous and creative way with our range of children's books, colouring sheets, puzzles and more. The Crush Series provide a base for you to build upon to enhance the capability of your children and fill their imagination with new experiences from around the world.
Explore the Crush website and discover exciting
activities and games
,
meet the characters
and
visit our online store
.
Love the world of Crush.
#thecrushseries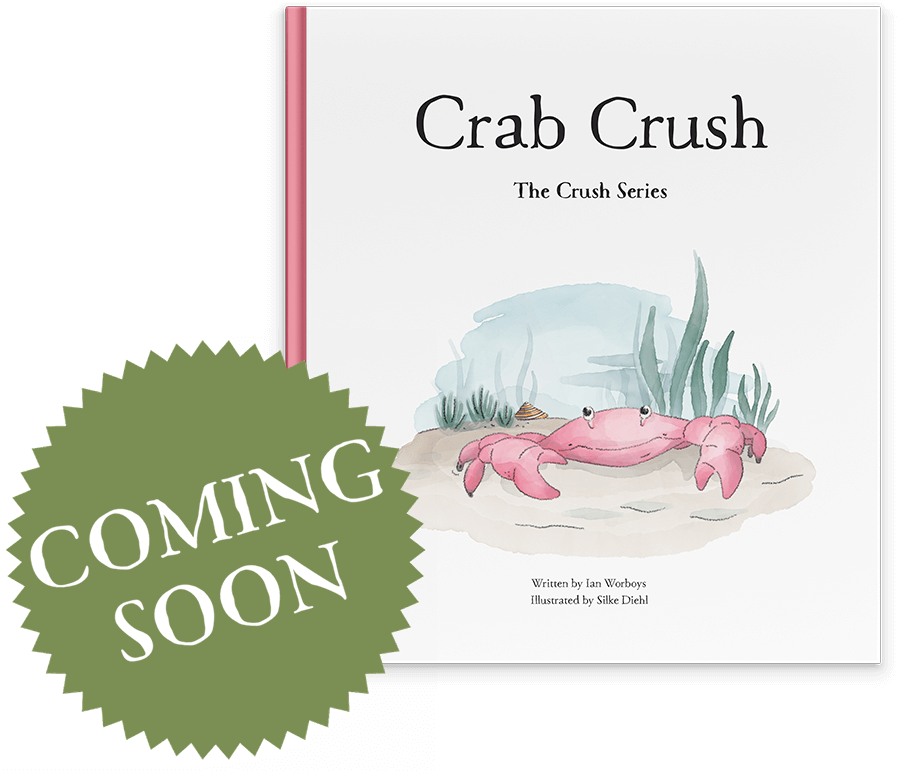 Introducing Crab Crush
Our latest book in the series will be out soon
Enjoy FREE DELIVERY for all orders over £40/45€ anywhere in Europe and UK
Visit our shop
The Crush Series goes global

The illustrated
Crush Series books
Encourages 3 to 6 year old children to enter a fun place where they can learn by reading and playing.
Activities & Games
Find colouring sheets, games, audio books and other merchandise that will help children learn in a fun and engaging way.